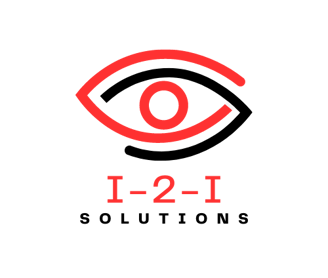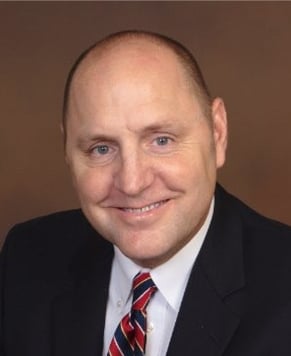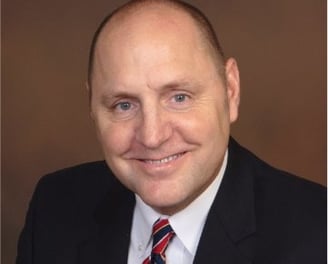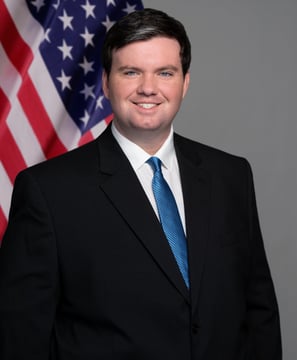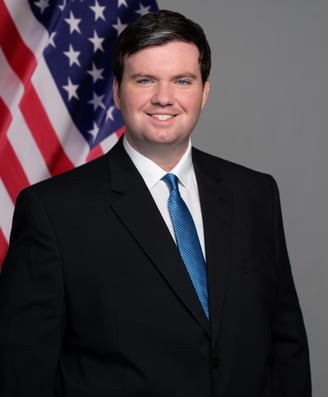 Mr. Daniel Lynam is the President of I-2-I Solutions Inc. following a successful five-year tenure as Chief Financial Officer of Sanford Federal (DBA FAR Group).
Mr. Lynam is a graduate of American University In Washington D.C. where he studied International Business. He started his career in the non-profit sector for several years before transitioning to the Government Contracting industry.
Mr. Lynam worked as a Consultant in Brussels, Belgium. In his capacity as a Consultant, Mr. Lynam worked with 15 clients in the Eurozone who wanted to begin acquiring Government work. Mr. Lynam would assist his clients through the entire procurement lifecycle from identifying tenders, qualifying them, responding to them, and accepting award.
Following his tenure in Brussels, Mr. Lynam returned to the DC area where he was the Senior Finance and Contracts Manager for a mid-size Government Contractor in Rockville, MD. Here Mr. Lynam led a team responsible for the award of a $7.5 billion multiple award IDIQ. Mr. Lynam oversaw a team of Project Managers responsible for 50+ contracts globally.
In 2018 Mr. Lynam co-founded Sanford Federal, Inc. (later called FAR Group) based in Stafford, VA. With his leadership, Sanford experienced exponential 300%+ year-over-year growth and at the time of his departure had secured over 400 prime US Government contracts. As CFO, Mr. Lynam oversaw the operations of all the firm's contracts, directed the monthly preparation of financial statements, and handled all investor relations. In 2023 Mr. Lynam sold his stake in Sanford Federal in order to start his newest project, I-2-I Solutions.
Mr. Lynam envisions building upon his past experience to help deliver unparalleled value to its Government Clients by assembling a team of subject matter experts who put the mission above all else.
David N. Finch is a accomplished entrepreneur and corporate intrapreneur with over 25 years of large corporate and startup experience. He has started or was part of starting 7 organizations in his career and I-2-I his 8th. He has started 3 companies on his own, and was involved in spearheading 5 others one of which is a Non-Profit where he capitalized it and was President and board member for 3 years. Hope for families was organized to assist inner city and international youth who come from troubled backgrounds giving them hope to develop their true potential through a religious based message. Hope for families is now operating in 3 countries and the United States and has assisted over 10,000 poverty-stricken youth.
David also lobbied Congress for 2 years identifying legislators that would be instrumental in assisting bringing a potential Billion plus dollar yearly savings to the Department of Defense Healthcare System and the Veterans Administration for a proprietary vocational rehabilitation program. In order for the program to succeed it needed some form of backing from the Federal Government. In this case, he and his teaming company were awarded a $350,000 earmark by the then Senator from Virginia, Senator Webb.
Four other companies were started while David worked for the world's largest risk management, risk consultant and insurance brokerage firm; Marsh & McLennan, Inc. He spent 20 years at Marsh and was involved in beginning the firms, Government Contracting Practice in the Washington D.C. office and the Construction Practice in Virginia and North Carolina working with all types of contractors and subcontractors in bonding and workers compensation insurance. He also was involved in starting Fleet Solutions which created insurance capacity for the largest trucking firms in the United States that could not find adequately priced insurance and Fleet Solutions was a Group Captive headquartered in Grand Cayman Islands, which for Marsh & McLennan a 12-Billion-dollar public company is now one of their top 10 revenue generators for the firm.
He also was involved in creating Construction Solutions a group captive for the Construction Industry which also created WC and insurance capacity for the construction industry nationally. He was named President of Construction Solutions to include Account Executive of this captive for Marsh and sat on the board for a year. In all of the captives he was involved in, they were all Cayman based.
II. Current & Past Work
Currently, David is Chief Executive Officer for I-2-I Solutions a Service Disabled Veteran Owned Company responsible for overall activities for the entire company. David has been involved in contracts in Morocco, Saudi Aribia, Tunisa, Europe and the United States both governmental and commercial.
.II. Past Work History
David was formerly the Chief Global Growth Officer for the FAR Group a mid-sized global Defense Contractor working on growing the entire Business Development activties of the firm globally. Also, assisted in establishing structure for the company.
David, was the founder and President of Talon Veteran Services, Inc. He started the company from scratch as a Service-Disabled Veteran Owned small business. He grew the company to 25 million over 12 years and then sold it to the FAR Group where he worked for over a year and half.
Prior to leaving the corporate world, David worked for two Fortune 500 companies, Marsh & McLennan, Inc. and Liberty Mutual Insurance Company. David gained much experience at both companies in working with small, medium and large companies both public and private focused in the C-Suite arena developing business opportunities for the firms for risk management services, actuarial services, healthcare consulting and reinsurance brokering. David was one of 20 handpicked by the President of Marsh as the Top Client Executive of the year for Marsh & McLennan in 2003 among over 2,000 in the firm globally. He led the effort in starting two group captives and was involved in starting two others. He started the Government Contracting Practice for Marsh & McLennan, Inc. in Washington D.C. which then allowed the firm to focus in on government contractors with specialized and core services to those firms which allowed the office to grow significantly in the Gov. Con space where it had very little footprint previously.
David was a Senior Vice President and Practice Leader when he left the firm in 2010 to begin growing his own companies.
III. Miscellaneous
David sat on the board for the Virginia Home for the Boys. He was involved in board practices through the Chamber of Commerce program that allowed small companies to develop boards of directors with experienced people in the business community to help them grow and develop.
IV. Education & Certifications
David graduated from the University of Wisconsin-Madison in 1985 with a BA in Economics and Political Science. He obtained his Executive MBA from the University of Richmond, 2002.
He holds the Certified Property Casualty Underwriter (CPCU) designation from the Insurance Institutes, Malvern, PA. He also holds the Associate in Risk Management (ARM) from the Insurance Institutes.
He was commissioned a 2LT from ROTC, Reserve Officer Training Course in May of 1985 as an Armor Officer.
Direct Line: 804-240-9429
Direct Line: 804-575-4474